Is Amika Cruelty-Free and Vegan?
Yes, Amika is cruelty-free but not 100% vegan. They have some vegan products, but a handful of their products feature keratin, honey, and lanolin. In terms of testing, we can confirm that they don't test their products on animals anywhere in the world.
Amika widely considers themselves as a friend to hairstylists. This is because they specialize in creating hair care products such as shampoo, relaxer, and conditioner.
Amika was founded in 2007 in Brooklyn. They were founded by a team of beauty enthusiasts called Industry Outsiders.
Is Amika Cruelty-Free?
To answer this question, we will have to refer to a snippet of their FAQ session where they talked about their cruelty status. The statement reads like this:

In addition to Leaping Bunny's certification, the brand is also listed on PETA's database as a brand that does not carry out animal testing. This all proves that Amika is cruelty-free.
Are Amika products tested on animals?
Amika does not carry out animal testing. They're also careful not to use suppliers who test on animals.
Do they test Animals when required by the law?
Amika only distributes in the US and countries under the European Union. The policy in those areas doesn't compel them to carry out compulsory testing. Hence, they do not test even when required by law.
Are Amika products sold in China?
Well, there's a part of their FAQ session that states that Amika hair tools are made in China and some parts of Switzerland.
Most users are bound to doubt their cruelty-free claim because it's generally known that brands who sell in China have to undergo compulsory testing.

What makes Amika's case different is that despite producing their tools in the area, they do not sell there.
Even if they do, they won't have to test them on animals since the testing law in China only applies to products imported and not locally produced in the area.
Does Amika have cruelty free Certifications?
Amika's cruelty-free claim is backed by a seal of approval obtained from Leaping Bunny's program. They pledged to never engage in any production activity where they have to directly or indirectly test on animals.
They've featured on their recommitment list consistently for a number of years now and are present in the 2019 list as well.
PETA certification is an extra grease to their elbow. Getting certified by two heavyweights put every doubt about their cruelty status to their death bed.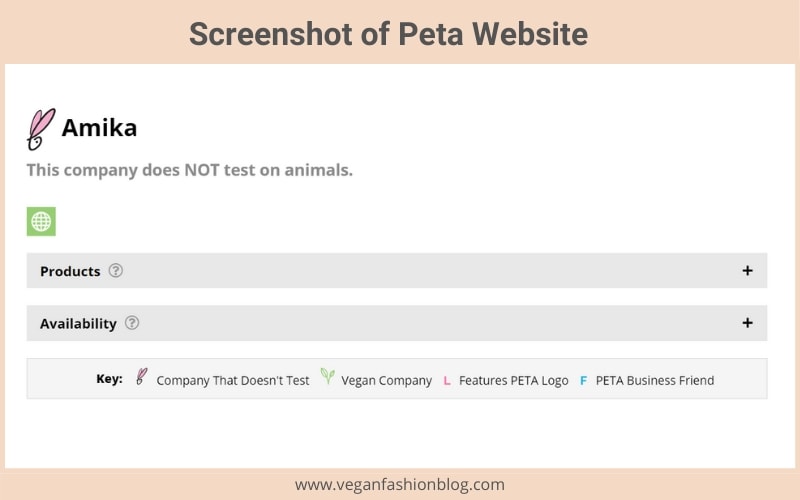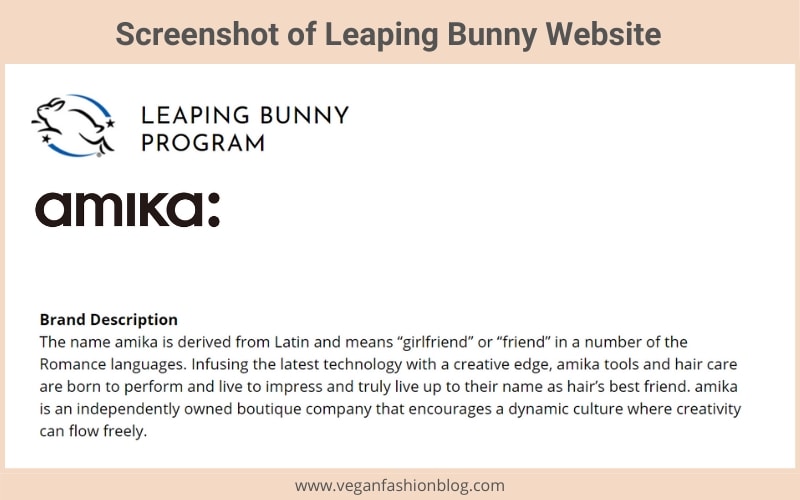 Is Amika Owned by another company?
Amika is a privately-owned brand. They do not have a parent company, and they have not been acquired by any heavyweight in the beauty world.
Hence, they handle everything connected to the manufacturing process, from product design to packaging then distribution.
Is Amika Products Vegan?
Well, because a brand is cruelty-free doesn't automatically mean that it will be vegan. In the case of Amika, they're not 100% vegan.
In their FAQ section, the brand admits that even though the majority of their products are vegan, a handful of them do contain animal-derivatives such as lanolin, keratin, honey, and beeswax.
Honey seems like a harmless addition, but lanolin has earned bad reviews among consumers in the last few years. The substance is extracted from sheep wool and goes through several treatments, such as spraying with insecticide.
Keratin, on the other hand, is obtained from animal fur and added to skincare products for its scalp repair benefits. Hence, skincare brands that use keratin and lanolin in their product listing can't be considered vegan.
If you are shopping for animal hair care products, we recommend you steer clear of The Kure Shampoo + Conditioner, Bust Your Brass Cool Blonde Shampoo + Conditioner, Vault Color-Lock Leave-In Conditioner, and The Shield Anti-Humidity Spray.
The brand has confirmed that this variant does contain keratin.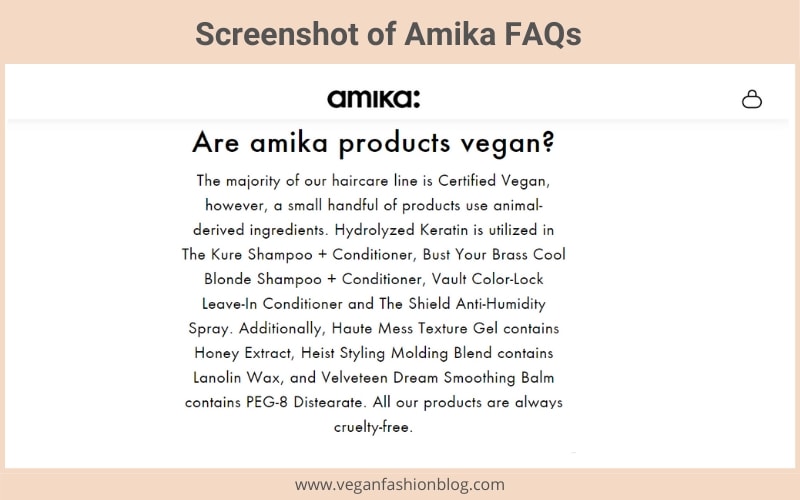 For a vegan-friendly line, you can make your pick from the options below:
Shampoo + Conditioner – Amika Vegan
Normcore signature shampoo
3D volume and thickening shampoo
Color-lock wash duo vault shampoo + conditioner
Signature wash duo
Normcore daily shampoo + conditioner
Dry Shampoo – Amika Vegan
Phantom hydrating dry shampoo foam
Brooklyn hustle haircare bestsellers starter set
Silken up dry conditioner
Masks & Treatments – Amika Vegan
Flash instant shine mask
Soulfood nourishing mask
Supernova moisture and shine cream
Reset pink charcoal scalp cleansing oil
Glass action hydrating hair oil universal elixir
Mixtape teal brunette toning drops
Fadeblock pre-shampoo color seal
Styling – Amika Vegan
The wizard detangling primer
Perk up dry shampoo
Un.done volume and matte texture spray
Brooklyn bombshell blowout spray
Plus size perfect body mousse
Summary
Amika is transparent in its dealings. They update their vegan and non-vegan list after a new product launch, which ensures consumers make the right pick.
If you've been using any of their keratin range, we recommend you seek other options with more organic constituents.