Is Aramis Cruelty-Free and Vegan?
No, Aramis isn't cruelty-free or vegan. The brand tests their products on animals or pays a third-party company to carry out the test on their behalf. Aramis isn't listed in Beauty without Bunnies' list of cruelty-free cosmetics brands despite its long stay in the US. What's more, they're not approved by PETA. Aramis is not vegan either.
Aramis is the pioneer of men's fragrance. Estee Lauder introduced the brand in 1964, and was the most popular fragrance in departmental stores in the '90s.
Aramis products are distributed in over 120 countries, including the UK, US, and China. Aramis is a luxury brand born from the magical hands of perfumer- Bernard Chant.
Is Aramis Cruelty-Free?
No, they're not. In the past, customers had to rely on an official statement from brands to determine their cruelty status. Not anymore.
You can tell if a brand is cruelty-free or not by considering some criteria as well as their production process. There are five criteria, and they're listed below:
The company don't engage in any form of animal testing
Their ingredients do not contain any traces of animal products
They don't allow third-parties to test their products on their behalf
Don't sell cosmetics in China
They don't sell in countries where animal testing is required by law.
After carrying out in-depth research, we discovered that Aramis not only sells in China but that some of their fragrances contain animal-derived ingredients.
Also, their affiliation with the Chinese market means their product needs to be tested on animals before they're approved for sale in the country.
Are Aramis Products tested on Animals?
All Aramis products are listed along with that of other brands affiliated with Estee Lauder. Well, we didn't find any sort of testing policy on the site, and neither have they publicly come out to clarify their stance on animal testing.
They're not a friend of PETA either. Adding this up, you can conclude that they surely test their products on animals.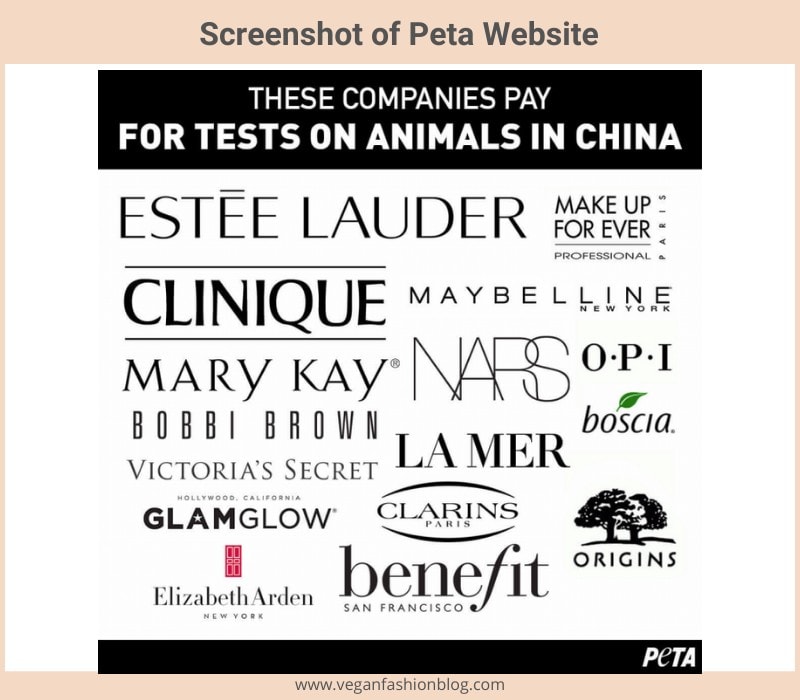 In some countries, the only way to ensure a product is fit for human consumption is by testing it on animals. In the US, such testing doesn't apply to cosmetics products.
But things are done differently in China. The Chinese government is notorious for its animal testing policy. Any foreign brand that wishes to sell in the country must go through the process.
Are Aramis Products sold in China?
Long before other fragrance brands joined the game, Aramis products were distributed in several countries in Asia, including China.
Aramis is a household name in the country, and you will find their products listed in some cosmetics stores. The demand in China is high, and a brand like Aramis is unlikely to sacrifice those numbers.
Does Aramis have Cruelty Free Certifications?
We strongly doubt if they do. We searched for their cruelty status on Peta.org, and the result states that Aramis carry out testing on animals. It's unlikely that they have a certification from PETA or similar authorities.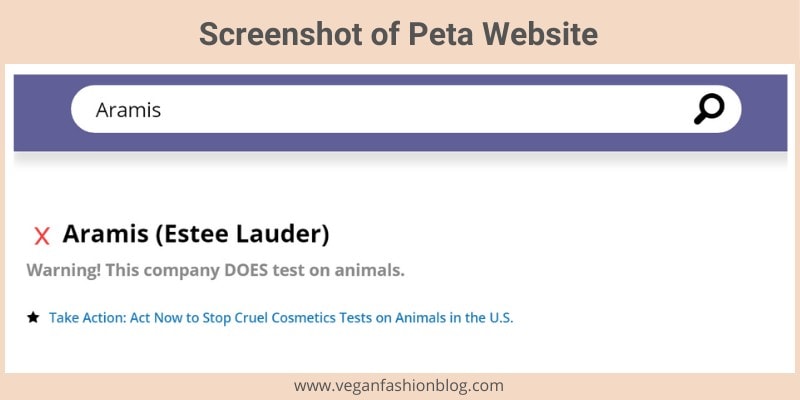 Is Aramis Owned by another Company?
Aramis isn't an independent company. Their parent company is Estee Lauder, which was founded in 1946 by the Lauder brothers. The company's headquarters is in New York City, USA.
They're the owners of cosmetic heavyweights like Aerin, Micheal Kors Beauty, MAC cosmetics, Clinique and La Mers.
Are Aramis Products Vegan?
No, they're not vegan. They use some animal-derived ingredients in their production. Vegan and cruelty-free go hand in hand.
The belief is that a cruelty-free brand should neither use animal-derived ingredients nor test their product on animals. In summary, their practice should be animal friendly.
When it comes to perfumes, most brands fail to disclose a comprehensive list of ingredients used.
While a lot of brands claim that their perfumes are vegan, common ingredients such as honey present in most perfumes are derived from the bee and, as such, renders them non-vegan.
Hence, you have to pay careful attention to the ingredients.
Summary
Aramis is one of the oldest producers of perfume in the market. They have a vast customer network and distribution chain all over the world. However, they're not quite open with their anti-cruelty policy.
This could be because their marketing is handled by the parent company, Estee Lauder.
Talking of Estee Lauder, they're not a cruelty-free corporation, and neither are they a friend of PETA.
Their trademark brand, Clinique, has been repeatedly called out by PETA for their behavior towards animals. It goes on to show their strained relationship with the authorities.