Is Biossance Cruelty-Free and Vegan?
Yes, Biossance is cruelty-free and vegan as well. They've eliminated the use of animal derivatives in their formulation. They also don't test on animals and steer clear of countries with compulsory animal-testing law for cosmetic products.
Biossance is an American brand founded by Caroline Hadfield in 2016. The founder has held several top executive positions in cosmetic companies such as Sephora, LVMH, and The Body Shop.
Apparently, she has years of experience and saw the need to produce a pure cosmetics line free from artificial or animal-origin ingredients.
Biossance is suitable for all skin types and introduces a youthful glow to aging skin. Among their product line are beauty items like face masks, gels, scrubs, and lotions.
They claim to have blacklisted over 2,000 ingredients that could have posed a risk of skin damage from their formulation.
Is Biossance Cruelty-Free?
We've added Biossance to our list of cruelty-free brands with total confidence. This is because we can confirm that they don't test on animals, and they also don't use suppliers who carry out animal testing.
The brand doesn't sell in markets where animal testing is required by law. The brand is certified by Leaping Bunny and PETA. The same applies to their parent company- Amyris.
Are Biossance products tested on Animals?
Biossance has failed to put up a comprehensive animal testing policy on their site. Most consumers enquire about their testing policy via email and the response they get form the brand is that "they do not test on animals"
While this is enough to squash the doubt in most consumers, we would have loved them to reveal the alternative testing method they use to determine the safety of their items.
Do they test Animals when required by the Law?
Biossance complies with European policies for cosmetics products. This policy doesn't force cosmetic brands to test their products on animals.
Rather, they call for an alternative non-animal testing method. Since Biossance doesn't sell in China, they're not required to test their products on animals by law.
Are Biossance Products sold in China?
Biossance does not sell in China. If they do, they won't be considered cruelty-free. This is because foreign brands who sell in the country are forced to test their products on animals.
Biossance has confirmed through a series of emails sent by consumers that they do not sell in retail stores in the country.
Their products are rarely featured on e-commerce portals like Aliexpress, and neither are they sold on the Sephora Chinese site.
Does Biossance have cruelty free certifications?
Biossance has earned a certification from PETA for their vegan approach as well as for not testing on animals. Biossance is listed on their database as a brand that "does not test on animals".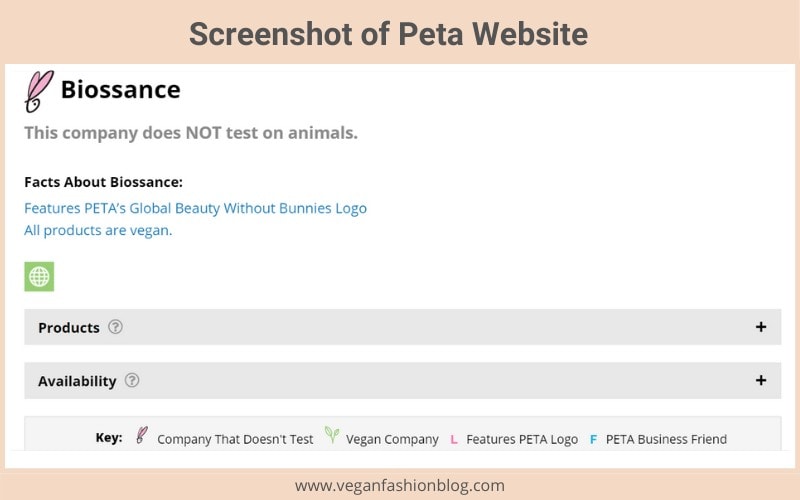 Biossnace has also gotten a seal from Leaping Bunny and recommitted to their cruelty-free program in 2020.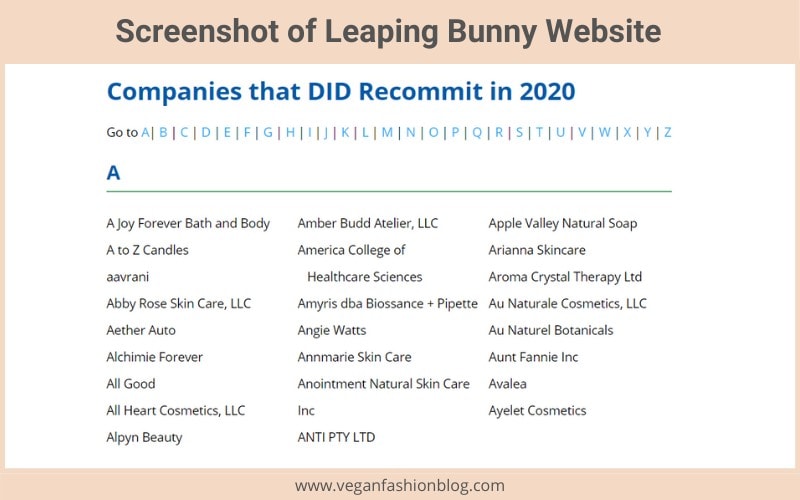 Is Biossance Owned by another company?
Yes, Biossance is owned by another company. Biossance has a parent company called Amyris Inc. Amyris happens to be a biotechnology company that deals with cosmetic products, fragrances, and flavors.
Aside from Biossance, Amyris has two other subsidiaries, namely – Pipette and Purecane. Amyris beauty care range is organic and features squalane as the principal ingredient.
Is Biossance Vegan?
Well, Biossance features a lot of squalane in their product. The first impression most consumers have is that squalane is an animal-derivative. Hence, they're quick to label the Biossance vegan claim false.
The truth however is that squalane is different from "squalene". Squalene is an animal-derivative, while squalane is a plant-derivative.
We understand that the spelling is alike, but squalene comes from shark oil, and as such, brands who use it in their cosmetic products cannot be considered vegan.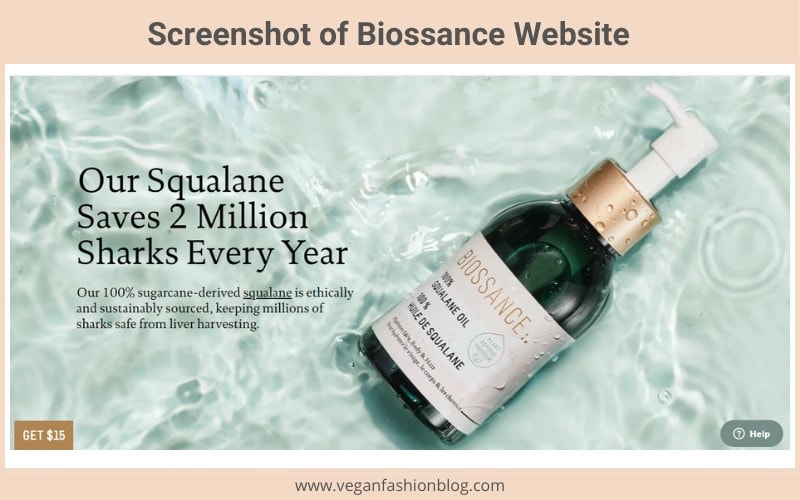 Biossance is vegan because they use squalane, which is derived from sugar cane. As of the time of writing this, Biossance doesn't use any form of animal-origin materials in their formulation. Each and every one of their products is made for vegans.
We've listed some of their vegan best sellers below :
Vegan Best Sellers
100% squalane oil
Squalane omega repair cream
Squalane marine algae repair cream
Squalane peptide eye gel
Squalane rose vegan lip balm
Squalane Vitamin C rose oil
Squalane resurfacing night cream
Summary
Biossance has managed to squash the initial confusion surrounding the use of squalane in their products. They're only one of few vegan lines that are also cruelty-free. Biossance products are available on Sephora UK, Ulta Beauty, and biossance.com.