Quick Answer: Is Clarisonic Cruelty-Free and Vegan?
At the time of writing this, we would like to inform you that Clarisonic has shut down. The company doesn't offer any of its products anymore. As such, the information here will dwell on their previous market activity. The information we will be disclosing here includes everything you need to know about their testing policy and if they used animal byproducts.
Clarisonic announced that they were officially shutting down on September 30, 2020. The news brought an end to more than a decade of presence in the cosmetic industry.
The brand was a subsidiary of L'Oreal and had to close down for sales reasons.

Clarisonic was known for its innovative designs, especially when it came to cleaning products. They're said to have the largest catalog of electronic cleaning brushes and were the inventors of electronic beauty devices.
Clarisonic was founded in 2001 by the squad of Robb Akridge, Steve Meginniss, Ward Harris, and Ken Pilcher. The brand shot into popularity in 2012 after the release of the first-ever electronic face cleaning brush.
Was Clarisonic Cruelty-Free?
When Clarisonic was active in the market, they were not cruelty-free.
The brand was a major part of L'Oreal, and if you've been following the world of animal cruelty, you will know that L'Oreal and the majority of their subsidiaries test on animals.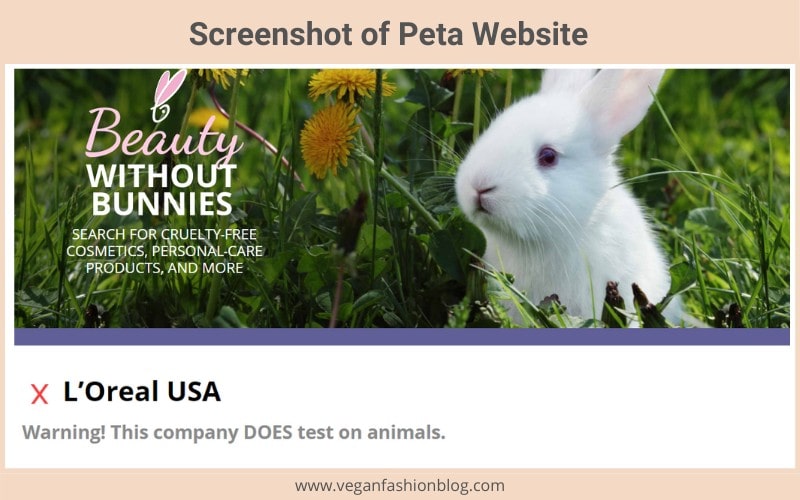 This is apparent whenever a brand sells in China. Failure to comply with Chinese testing laws means the risk of getting kicked out of the market.
Were Clarisonic Products Tested On Animals?
Clarisonic's website has been shut down, so we couldn't review their testing policy. For the most part, it seems that they adopted the same policy as their parent company.
L'Oreal was able to expand its reach to several places that they were not present in before taking over Clarisonic.
These places include countries in Asia, as well. For this reason, they also likely tested their formulations on animals using a third party, just like most brands who sell in the area do.
Did They Test On Animals When Required By Law?
Most countries that sell in Europe are not required to test on animals by law. This is because European bodies allow human volunteers to test fashion and cosmetic items.
Any brand that wants to remain cruelty-free must not sell in China, though, as this is a place where animal testing is required by law.
In the case of Clarisonic, they were mentioned in PETA's database as a brand that tests on animals. PETA makes such a declaration in the case of brands who sell in countries where animal testing is required by law.
If we're to go by PETA's conclusion, we can say that they tested on animals when required by law.
Were Clarisonic Products Sold In China?
It's difficult to review their testing policy and their activities in other locations now that they've shut down, and we can't access their website to view the locations they distributed to.
Most of their products have been pulled off the market. Hence, it's difficult to find an online store that sells their items in the US, as well as in China (if they sold in the area).
Since it was owned by L'Oreal, it's safe to assume that the brand likely sold its items in China. However, we're not quick to make such claims since there are some brands under L'Oreal who have remained cruelty-free.
Did Clarisonic Have Cruelty-Free Certifications?
Clarisonic didn't take part in Leaping Bunny's cruelty-free program before they shut down. They also didn't meet PETA's requirement for the Beauty Without Bunnies certification.
At no point did their products display a cruelty-free logo.
This confirms that they failed to pledge not to indulge in any form of animal testing during their production processes.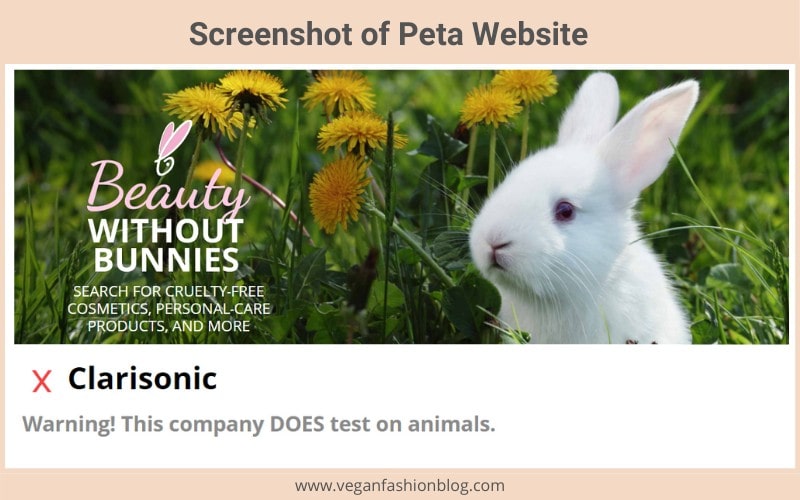 Was Clarisonic Owned By Another Company?
Clarisonic was no longer an independent company before they closed down. The brand was acquired by L'Oreal in 2011, and if we're to go by the testing policy of L'Oreal, it states that they do test on animals when required by law.
We can also confirm that 80% of brands owned by this French multinational beauty company test on animals, as well. This is why Lancome and Biotherm are not cruelty-free.
Were Clarisonic Products Vegan?
Apart from electronic brushes, Clarisonic also produced some face lotions. The records show that at no point did they claim that their products were vegan, nor did their products display a vegan seal.
While the brushes were not designed to harm the skin in any way, their cleaning action exposed the skin to dryness, so we don't think they were 100% vegan.
Summary
Clarisonic brought innovation to the beauty world. However, they had to close down due to a decline in sales, especially during the COVID-19 pandemic.
This comes as a shock for their customers, but you can explore other alternatives to see if they meet your needs. However, don't get your expectations up too high. There can only be one Clarisonic.