Quick Answer: Is Dr. Loretta Cruelty-Free and Vegan?
Dr. Loretta is one of a handful of brands that have made it to both PETA and Leaping Bunny's list of cruelty-free brands. They adopt an organic approach that doesn't pose any sort of risk to animals. A vast majority of their products feature both a vegan and a cruelty-free logo to give customers peace of mind when shopping for their products.
Dr. Loretta is a privately owned cosmetics brand founded by American dermatologist Dr. Loretta a few years ago. The brand is based in Canada and focuses on providing anti-aging solutions for women.
Their catalog is dominated by serums, face masks, and skin regenerating cream.
Is Dr. Loretta Cruelty-Free?
Dr. Loretta is cruelty-free, and we will prove why they're on our list of cruelty-free brands. As you must know, it's difficult to rely on certification from the likes of PETA alone to certify if a brand is cruelty-free or not.
We drew up a checklist, and every cruelty-free brand must meet the criteria mentioned. First, a cruelty-free brand should not test on animals.
Secondly, they should not sell in countries where animal testing is required by law.
Thankfully, Dr. Loretta met these requirements. To crown it all, the brand has a double certification from PETA and Leaping Bunny. With all this evidence, there's not much room for doubt.
Are Dr. Loretta Products Tested On Animals?
Dr. Loretta prides itself on being a cruelty-free brand. They claim not to test on animals, but they failed to publish an animal testing policy on their website.
Without a clear testing policy, new customers are likely to receive such claims with a bit of suspicion.
For those who are pressed to find out, you will be glad to know that this brand doesn't carry out animal testing of any sort. Their production process doesn't pose any risk of danger to animals.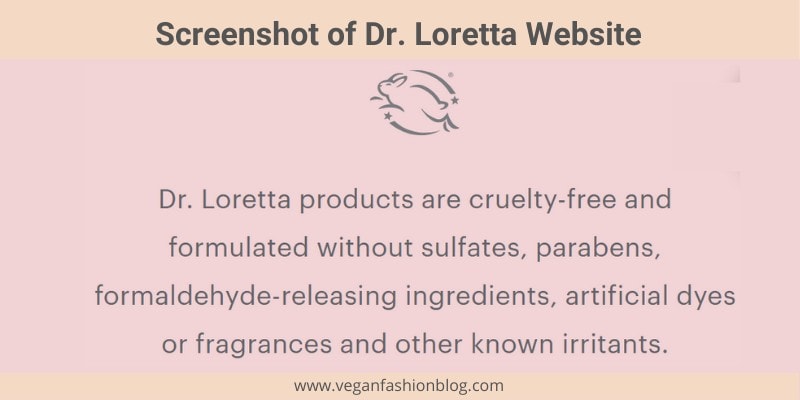 Do They Test On Animals When Required By Law?
Some countries have strict testing laws that make it compulsory for brands to carry out testing. Brands who sign up for post-market testing in China are at risk of getting their products tested whenever the authority deems fit.
Fortunately, Dr. Loretta doesn't sell in China. Hence, such rules don't apply to them.
Are Dr. Loretta Products Sold In China?
No, Dr. Loretta products are not available in China. To be honest, they don't have a wide customer reach. We doubt if they sell in any part of Asia. Most of their products are distributed around Europe and North America.
To ensure it wasn't just our assumption, we looked through some Chinese retail portals, and Dr. Loretta products were nowhere to be found. They're not available on Sephora's Chinese site, either.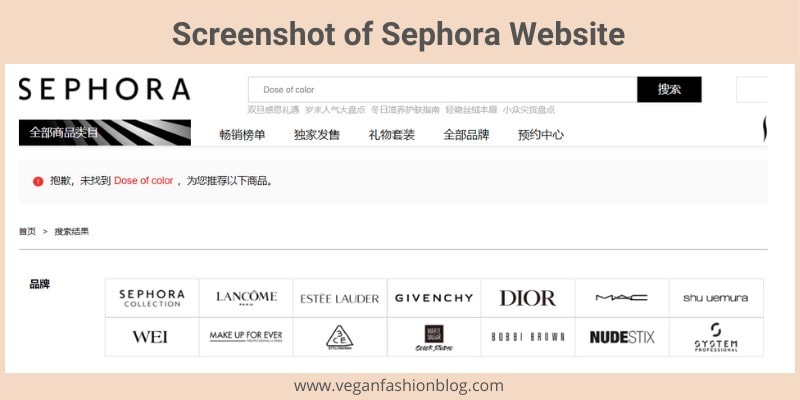 We doubt their presence in the Chinese market, and that's understandable considering the amount of competition over there.
Does Dr. Loretta Have Cruelty-Free Certifications?
Dr. Loretta does have a couple of cruelty-free certifications. They're approved by PETA and are listed on PETA's site as a brand that "does not test on animals".
However, it's common these days to see a brand certified by PETA that doesn't meet the requirements for a "cruelty-free brand", as was the case with Wet n Wild.
Fortunately, Dr. Loretta has additional certification from Leaping Bunny's program. Unlike the former, Leaping Bunny's certification process is more strict and accurate.
They don't depend on a simple declaration as PETA does.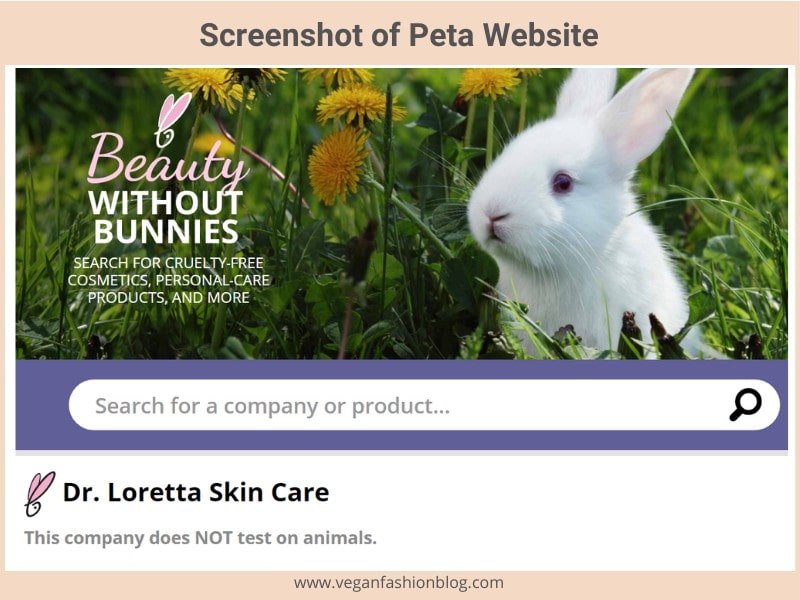 Is Dr. Loretta Owned By Another Company?
Dr. Loretta doesn't have a parent company, and the brand hasn't been acquired by any other company. It still retains its full ownership and is still under the guidance of its founder.
Are Dr. Loretta Products Vegan?
The term cruelty-free and vegan go hand in hand. Most consumers believe they mean the same thing, but that's not true.
For clarity, vegan has to do with the ingredients used in production, while cruelty relates to testing. Hence, a brand might be cruelty-free but not vegan. This happens when such brands use animal derivatives in their products.
Fortunately, Dr. Loretta is both vegan and cruelty-free. They're free from animal derivatives, and their products are organic. Listed below are some of their best sellers:
Tighten eye gel
Gentle hydrating cleanser
Intense replenishing serum
Urban antioxidant SPF
Anti-aging repair moisturizer
Micro-exfoliating cleanser
Micro peel peptides pad
Concentrated firming serum
Intense brightening cream
Summary
Dr. Loretta is a mid-range brand, and a vast majority of its products are affordable. Their reach is quite limited, and you won't find a lot of joy searching for them in some countries.
However, they're available in some stores in Europe, and they can serve as an alternative for top brands who have failed to dump their cruel ways toward animals.