Quick Answer: Is EltaMD Cruelty-Free and Vegan?
EltaMD is tagged as a "certified cruelty-free brand" and rightly deserves the tag considering their accreditation with PETA. The brand claims to not test any of its skincare range on animals, nor does it sell where animal testing is required by law. However, EltaMD is not considered vegan. Their products don't sport a vegan logo, and this implies that some of them contain animal byproducts.
EltaMD started as a physician-dispensed skincare range for serious skin damage, like burns and wounds. The EltaMD brand was officially launched in 1988 and operates out of Texas.
Its success in the pharmaceutical world led to an expansion in its catalog, which covers different areas, including skincare.
A look at their catalog includes popular options, such as sunscreen and moisturizers.
They have an impressive number of reviews from top celebrities like Kourtney Kardashian, Drew Barrymore, and other Hollywood hotshots.
EltaMD products are proven to deliver results. However, they're still a lesser-known brand compared to household names like Nivea or Olay.
As such, only a few readers know about their cruelty-free and vegan status. If you're still in the dark about that, this guide provides every detail you need to know about their testing policy.
Is EltaMD Cruelty-Free?
By our standard, a cruelty-free brand is one that meets all the requirements listed below:
The brand's products must not be tested on animals by the brand or a third party.
Products should not be sold in markets where animal testing is required by law.
Products should not be sold in China.
EltaMD hasn't been found wanting in any of the above areas. They abide by every regulation set by cruelty-free authorities and have a certification from PETA to show for it.
Does EltaMD Test Its Products On Animals?
EltaMD's cruelty-free claim is backed by a certification from PETA. This all but confirms that they do not carry out animal testing in any form. An excerpt from their site concerning their animal testing policy goes as follows:
"EltaMD does not test any of its products or any of its ingredients on animals, anywhere in the world nor does EltaMD delegate this task to others.

The only possible exception is if regulatory authorities required it for safety or regulatory purposes."
Does EltaMD Test Its Products On Animals Even When Required By Law?
EltaMD has no reason to test on animals when required by law. This is because they only distribute in Europe, and the regulations in the area don't require such testing.
Does EltaMD Distribute Its Products In China?
Since EltaMD has been accredited by PETA, it's easy to assume they earned that by not selling in China. The brand generally doesn't give insider information to consumers.
However, we noticed that the majority of the brand's products are not sold on their website. They're mainly displayed there to redirect buyers to where they can get the items.
Using the store locator on the site, we discovered that most of the stores their products are listed in are centralized in the US.
Is EltaMD PETA-Accredited?
PETA is the only cruelty-free authority that has certified EltaMD, and the brand is not present in Leaping Bunny's database. While this is enough to convince buyers, PETA's certification has earned vast criticism over the years.
This is because it isn't a recurring process, in contrast to that of Leaping Bunny, where brands are required to recommit annually.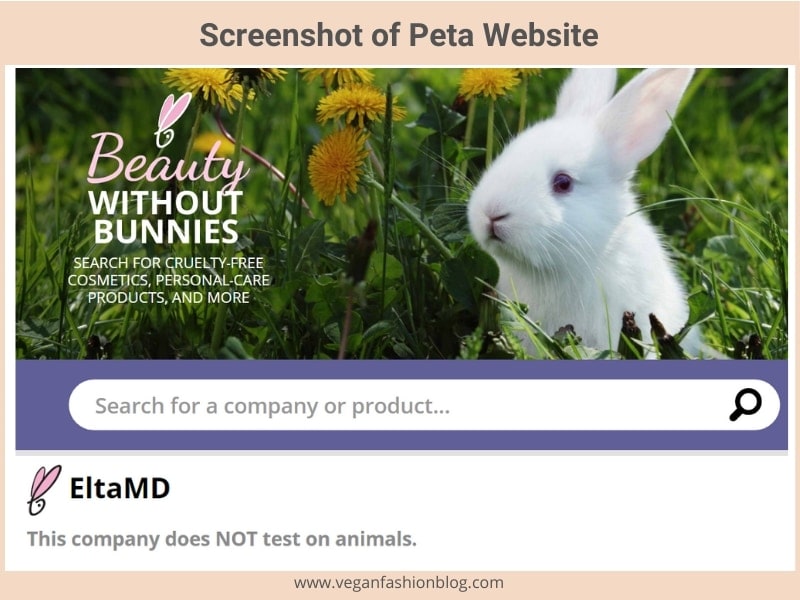 Is EltaMD Owned By a Parent Company?
EltaMD is no longer an independent brand. The skincare brand was purchased by Colgate-Palmolive in 2018. Colgate-Palmolive is also another multinational company placed under PETA's "working for regulatory change" list.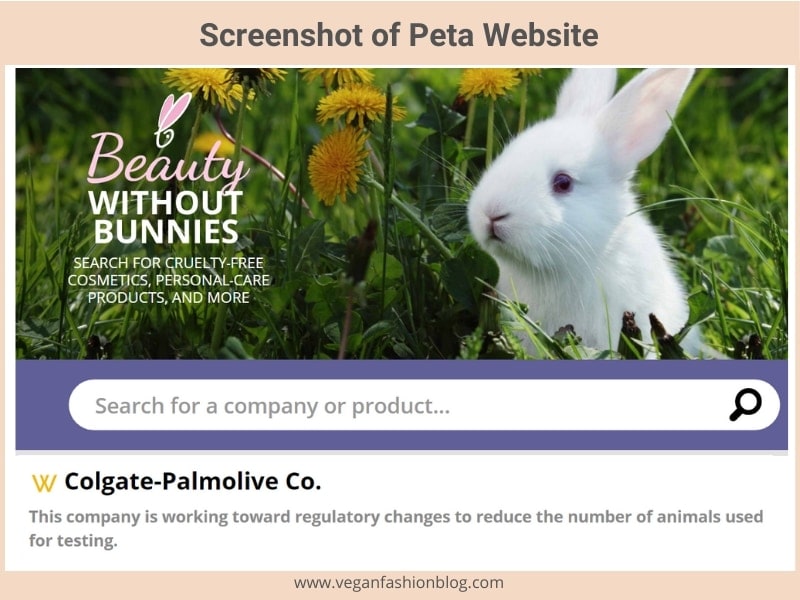 Is EltaMD Vegan-Friendly?
Vegan and cruelty-free are two different terms. Vegan has to do with the content of the product. A cosmetic brand that's certified vegan must not use animal derivatives in its formulation.
Due to the lack of information from EltaMD, we have little to say about their vegan status.
They do not claim to be vegan, nor do any of their products feature a vegan logo on their packaging.
Do EltaMD Products Contain Any Animal Parts Or Anything Derived From Animals?
Most EltaMD buyers are in the dark about their vegan status. This is because they've failed to put up a vegan policy on their site.
For this reason, their vegan status remains uncertain. We recommend you find an alternative vegan option to this brand.
Fortunately, the number of vegan brands in the market is on the rise, and a few provide the same sunscreen option as EltaMD.
Summary
EltaMD isn't transparent, as they withhold vital production details. We aren't one to back a brand like that. However, their products work, and they have the best sunscreen collection on the market.