Quick Answer: Is Furless Cosmetics Cruelty-Free and Vegan?
Furless Cosmetics are cruelty-free and 100% vegan. Their products are free from animal-origin ingredients, and they do not carry out tests on animals. They also have certifications from PETA and Leaping Bunny. Each of their products features a cruelty-free logo, and the best part is that they don't sell in China or any country where animal testing is required by law.
Furless Cosmetics provided the beauty industry with an excellent product range that enhanced the quality of finish.
The brand originated in Australia and is known for making cruelty-free products. A vast majority of their products are cost-savvy while being free from animal derivatives.
Unfortunately, we won't be expecting a new range of products from this brand. This is because Furless Cosmetics is closing down, and all of their products will soon be off the market.
Is Furless Cruelty-Free?
Furless Cosmetics is notorious for their cruelty-free claim. New customers are always eager to know if this is true or false before purchasing from them. From our findings, you have nothing to worry about.
Their claims are "true", and they're vegan, as well.
The brand doesn't test its products on animals, nor do they use animal-derived ingredients. This might come as a surprise since most makeup brushes are made from animal fur.
Furless brushes are made from synthetic fiber that has the texture of "human hair".
Are Furless Products Tested On Animals?
Furless products are not tested on animals. They don't carry out any form of animal testing, nor do they finance these tests.
The brand ensures that any country they intend to ship to doesn't have any strict testing policy. Even though they sell in some parts of Asia, China is exempted from their list.
Do They Test Animals When Required By Law?
For a brand that majors in brushes, you would think testing wouldn't be required. European organizations share this thought, which is why most European countries don't require animal testing to be carried out on cosmetic products.
However, the situation is quite different in China. The country is notorious for its strict testing policy. Hence, brands that sell there are 99% non-cruelty-free.
To their credit, Furless Cosmetics keeps its product away from countries with compulsory testing laws.
Are Furless Products Sold In China?
Unfortunately, Furless Cosmetics has announced to their consumers that they're closing down. This came as a surprise considering their reputation in the market.
Considering the latest development, we don't expect them to expand their reach beyond their present scope.
Hence, what we did was try to find out if they were selling in China before now. As it turns out, Furless Cosmetics has a blank slate with the Chinese market.
They don't sell in China and are not compelled to comply with any strict testing policy the Chinese government has enacted.
Does Furless Have Cruelty-Free Certifications?
Furless is certified by top cruelty-free authorities. They have a seal of approval from both PETA and Leaping Bunny. That's a great deal of backing.
Their product features the Beauty Without Bunnies cruelty-free logo, and the brand has declared to stick to practices that fight against animal cruelty.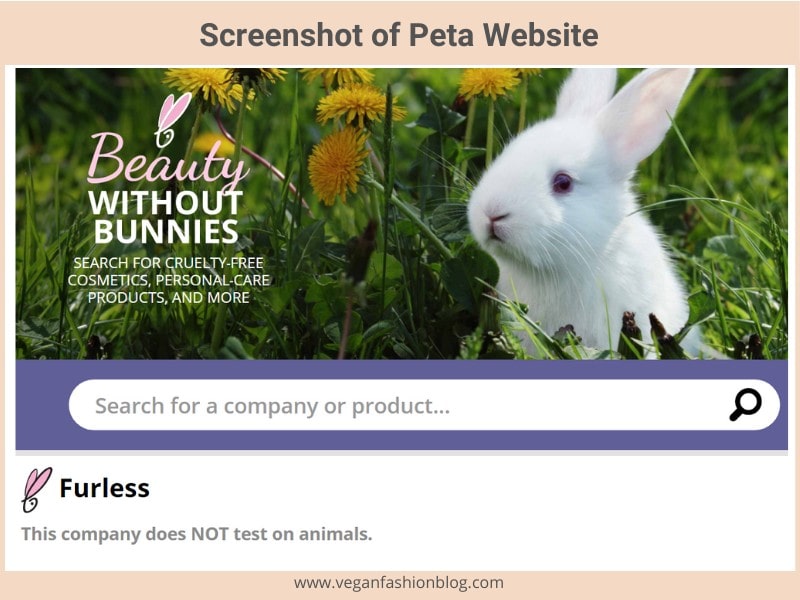 Is Furless Owned By Another Company?
Furless Cosmetics is an independent brand. All operations, including manufacturing and distribution, are carried out by them.
Are Furless Products Vegan?
For makeup brushes, it's even more important to ensure your choice is vegan. Using animal fur doesn't always give the best results. First, animal fur isn't flexible and is also tough on the skin.
Fortunately, you can still pick up a full range of vegan brushes from Furless Cosmetics. True to their name, their product is free from animal derivatives.
The brushes have a way of minimizing waste by holding on to makeup products, especially your powder.
The softness of the brushes mimics that of natural hair, which is the reason why there has been a lot of debate about their vegan claim. You will be happy to know that each of their products is 100% vegan.
Their brushes remain one of the most widely recommended beauty products by PETA for makeup artists.
We've listed some of the brand's vegan and cruelty-free products below.
Blending crease brush
ME4 brush
Eyebrow stencil kit
Foundation sponge
Pro lash groomer
Must have pro lip brush
Must have stippling brush
Pointed contour brush
Eyeliner brush
Blending brush
Eye shadow brush
Angled eye kabuki brush
Angled eye shadow brush
Angled liner brush
Summary
Furless Cosmetics majors in makeup brushes, and for now, you will find their products listed on other online portals along with products from other brands.
We're not 100% guaranteeing that these other products they're listed with will be cruelty-free or vegan. You may want to do your research about these brands before making your purchase.