Is Gillette Cruelty-Free and Vegan?
No, Gillette is not a cruelty-free brand. What this means is that they either test their ingredients, formulations, or final products on animals and/or sell in countries where animal testing is a requirement. Gillette sells its products in China, has no cruelty-free certification, and is also owned by Procter & Gamble, a parent company that tests on animals and sells in mainland China. It is not 100% vegan, but does have vegan products too.
Gillette was originally founded 119 years ago as a razor manufacturing brand by King Camp Gillette in the United States. Asides from razors, Gillette makes other personal care products for body grooming.
In 2005, Gillette was bought by Procter & Gamble, a consumer goods manufacturer that makes cleaning agents, skincare, and personal care products. P&G is not cruelty-free according to PETA, and it tests its products on animals.
Is Gillette Cruelty-Free?
Animal testing is animal cruelty. A company that tests its products on animals or finds others to do so is not cruelty-free.
Being cruelty-free implies being respectful and responsible for the welfare of animals, 41,415 species of which are currently threatened by humans, according to the IUCN Red List.
To be cruelty-free, a brand has to fulfill this three-point agenda:
Not test its products on animals in any form
Not fund third parties or have suppliers or vendors that perform animal testing
Not sell its products in markets where there are animal testing regulations
Our research has shown that Gillette is not a cruelty-free brand. It sells in mainland China, tests on animals, and is also owned by a company that does so.
According to PETA's Beauty Without Bunnies, it tests on animals.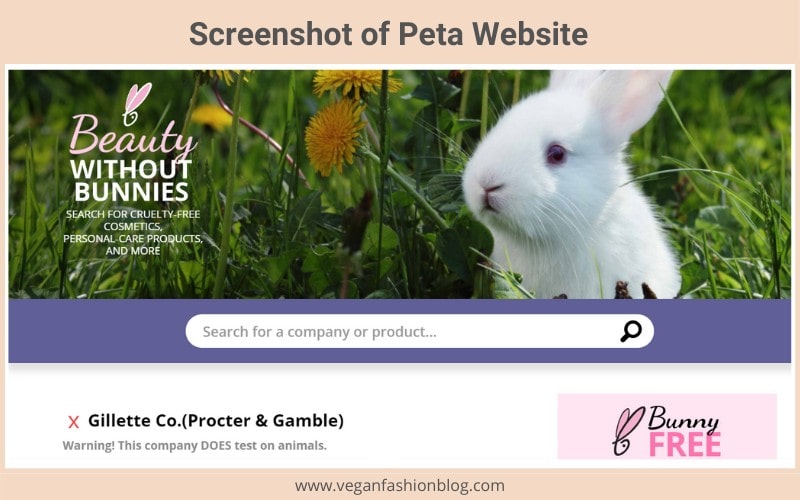 Are Gillette Products Tested On Animals?
As many companies claim, Gillette says it does not test on animals on its website. However, we found out through our research that the company does.
First, the brand contradicts itself in its Animal Welfare Policies and Practices. According to P&G, it doesn't test its products on animals, but this is required by law in the operating country.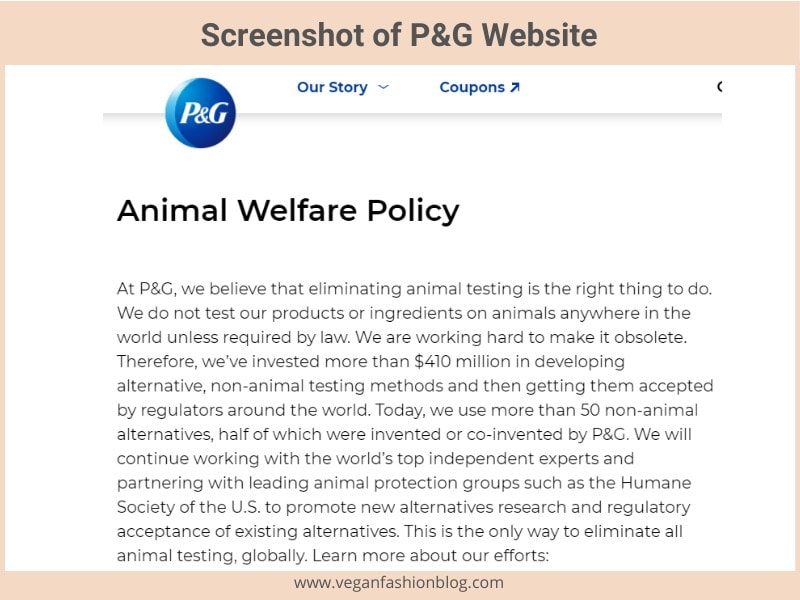 Regardless, this still makes it a non-cruelty-free company.
Do They Test On Animals When Required By Law?
Yes, Gillette tests on animals when it is required by law. For example, as of 2020, all foreign companies with businesses or products in mainland China are required to test their products on animals for safety reasons.
Some products that are exempt from this law are still tested by authorities if complaints emerge from the public regarding their safety. As such, a company that takes this risk cannot be said to be cruelty-free.
Are Gillette Products Sold In China?
Yes, Gillette not only ships its products to mainland China, but it also produces, distributes, and sells them in mainland China. The company has several manufacturing plants in China.
In 1992, the brand merged with Shanghai Razor Blade Factory in a deal that now sees Gillette produce razors for the Chinese market, where it currently supplies more than 1 billion razors annually, according to APNews.
Aside from Shanghai, Gillette also produces in Shenyang, a city near Beijing, in mainland China.
Does Gillette Have Cruelty-Free Certifications?
No, Gillette has no cruelty-free certifications. It is not approved as cruelty-free either by PETA or Leaping Bunny, two of the most internationally recognized animal advocacy and certification organizations in the world.
Instead, PETA's Beauty Without Bunnies currently blacklists it as one of the "companies that do test on animals".
Is Gillette Owned By Another Company?
Gillette is owned by P&G. Although the company claims it partners with PETA and supports the elimination of animal testing, P&G still tests on animals "required" to do so, as it claims.
Both Gillette and P&G sell in the Chinese market.
Are Gillette Products Vegan?
No, Gillette is not completely vegan. As much as they can avoid it, Gillette makes use of animal ingredients and derivatives in the making of its disposable razors.
For example, it makes use of glycerin, an ingredient that may be sourced from plants and in animal slaughterhouses.
While most Gillette products contain animal ingredients, the ingredients of many of them are not revealed by Gillette.
However, if you love Gillette but want to avoid the self-guilt of using a product made from the slaughtering of animals, the brand still has a lot of vegan products. Among its few vegan products are the:
Gillette Venus | Waterless Razor-Shave Anytime
Clear Gel Antiperspirant & Deodorant
Some of the body and hair care products that contain animal ingredients include:
Pure Shave Cream
King C. Gillette Transparent Shave Gel
King C. Gillette Beard Oil
King C. Gillette Beard and Face Wash
Clinical Advanced Soft Solid Antiperspirant/Deodorant
Pure Shave Gel
King C. Gillette Soft Beard Balm
Summary
Gillette is not cruelty-free and has many products that are not vegan. Many of Gillette's products contain animal derivatives, and the brand tests on animals when required by law.
Also, Gillette sells in mainland China, where animal testing is compulsory for foreign cosmetics and bodycare brands. Gillette is owned by P&G, a parent company that tests on animals.