Is Givenchy Cruelty-Free and Vegan?
Givenchy is not a cruelty-free brand because they test on animals when required by law. In terms of their product formulation, it's no longer a secret that they feature a lot of animal-origin ingredients, such as fur and leather obtained from crocodile skin.
Givenchy is a popular name in the fashion industry. The brand was launched in 1952 by Haubert de Givenchy in Paris.
The French brand majors in fashion items, as well as luxurious perfumes and accessories. Givenchy is no longer an independent brand and has been acquired by French multinational company LVMH.
Givenchy distributes its products worldwide and is present in several markets in Europe and America. They have a huge following that allows them to leverage the influence of celebrities to market their products.
Is Givenchy Cruelty-Free?
Givenchy doesn't say much about its cruelty status. From every indication, though, it seems that they adopted their parent company's policy.
Unfortunately, their parent company happens to be LVMH – the owner of Louis Vuitton.
If history is anything to go by, LVMH and its subsidiaries are not cruelty-free. This is because they sell in China and bend their rules when they have to test on animals by law.
Givenchy has been a present figure in the Chinese market, and as such, we concluded that they're not cruelty-free.
Are Givenchy Products Tested On Animals?
Not having a testing policy is always a bad sign for us when trying to determine if a brand is cruelty-free or not.
Without a testing policy, we have to explore other alternatives, which includes analyzing the testing policy of the parent company.
For some reason, neither Givenchy nor LVMH have a comprehensive testing policy on their site. The only time they said something about their testing policy was in an environmental report published back in 2015.
To prove to you that LVMH indeed carries out animal testing, an investigation was carried out on their crocodile farm by PETA, and the footage returned evidence that the group subjects animals to cruel conditions.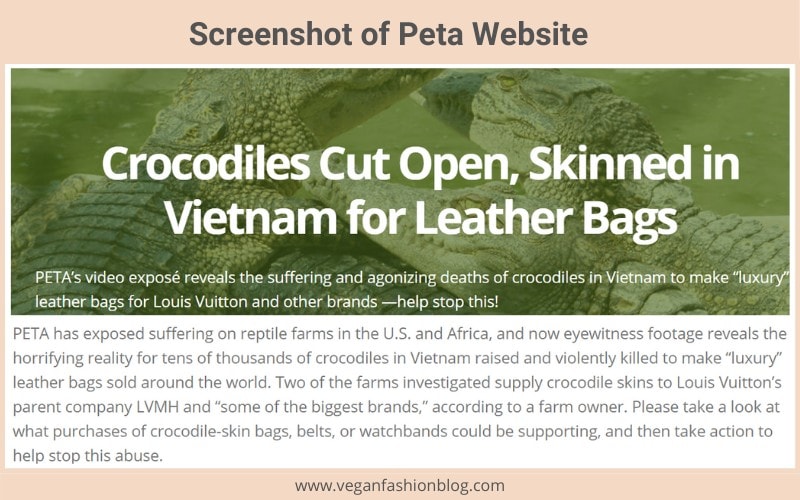 Do They Test On Animals When Required By Law?
The brand hasn't said anything about animal testing. Not even a fraction of their FAQ section is dedicated to that.
One thing we're sure about is that, for them to be able to sell in China, they had to comply with the strict testing law in the area. Thus, we can say they do test on animals when required by law.
Are Givenchy Products Sold In China?
Towards the end of 2019, Givenchy was called out by angry Chinese buyers for what they termed as Sovereignty issues. The brand released a T-shirt, which was said to have violated the "One China" rule.
This should give you a hint that not only do they sell in online stores in the city, but their products are also on sale in several physical stores.
One store that houses a lot of their products is the China World Boutique. Here, you can find each of their collections presently on sale.
Does Givenchy Have Cruelty-Free Certifications?
PETA has been on loggerhead with LVMH for a while now for their cruel behavior towards animals.
The authority took a step further by acquiring some shares from the company so that they can steer the authority away from their cruel ways.
It's no surprise that a vast majority of LVMH brands, including Givenchy, are listed on PETA's database as a brand that tests on animals.
They're also not certified by Leaping Bunny – another international cruelty-free authority.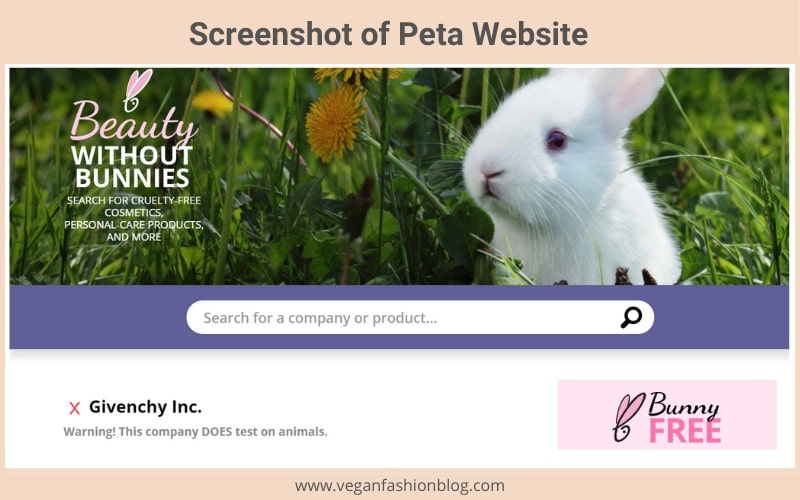 Is Givenchy Owned By Another Company?
Givenchy is a subsidiary of LVMH, which is a French multinational company that manufactures luxury fashion items like bags, wristwatches, shoes, and anything in between.
The company was started in 1987 and has managed to amass top fashion and beauty brands, including Louis Vuitton, Christian Dior, Sephora, and Fendi.
They also own some brands that manufacture drinks, especially wines and spirits. The most popular ones include Hennessey and Moet.
Are Givenchy Products Vegan?
Givenchy is not 100% vegan. They continue to use animal derivatives like fur and leather in their products. A vast majority of their fashion items, including bags, shoes, and clothes, are derived from animal byproducts.
Givenchy used to have a vegan line back in 2010. It was called the Antigona bags. These bags didn't contain any animal byproducts. However, they've since been taken off the market.
Summary
Givenchy's activities in the Chinese market are not regulated. Some LVMH brands have been warned by LVMH for how much torture they put animals through when sourcing leather for their bags, shoes, and watches.
They use animal fur and leather in the vast majority of their fashion items. It doesn't help that they've hidden their testing policy from consumers. This further adds to the uncertainty trailing their products.