Quick Answer: Is Glamglow Cruelty-Free and Vegan?
No, Glamglow isn't cruelty-free, and neither are they 100% vegan. The brand has chosen to venture into the Chinese market, a country where animal testing is made compulsory by law. Also, reports suggest that Glamglow does hire third-party companies to test their products on their behalf. A practice that makes them far from cruelty-free.
Glamglow is a luxury skincare brand founded by Shannon and Gleen Dallimore in 2010.
In their early years, their products were made exclusively available for Hollywood entertainers but have since spread its wings across different borders.
In 2020, it was reported that the brand distributes to approximately 86 counties, including China, and is present in over 6,500 retail stores across the world.
In 2014, Estee Lauder announced that they'd acquired the brand, thereby joining the illustrious list of brands they own. Glamglow trademark products include a face mask, exfoliators, and anti-aging solutions.
Is Glamglow Cruelty-Free?
Glamglow has an animal testing policy on their website. They promote themselves as a cruelty-free brand and went ahead to claim that they don't include animal-derivatives or carry out testing in their production process unless required by law.
The "except when required by law" part always translates to them bending their rules when the need arises. This is another way of saying they sell in countries where animal testing is required by law.
As we've come to know, brands who sell in the area are miles off from being "cruelty-free" no matter what their policy says.
Are Glamglow products tested on Animals?
Glamglow has stated that if the need arises for them to test when required by law, they won't back out. They're committed to complying with the health authorities in countries where they distribute their products to.
This all but confirms that these brands carry out animal testing or hire a third party to do so when needed.
Do They Test Animals When Required By the Law?
The answer to this is a straight: Yes. And they clearly stated it on their website. A small piece of their animal testing policy on their FAQ session goes like this: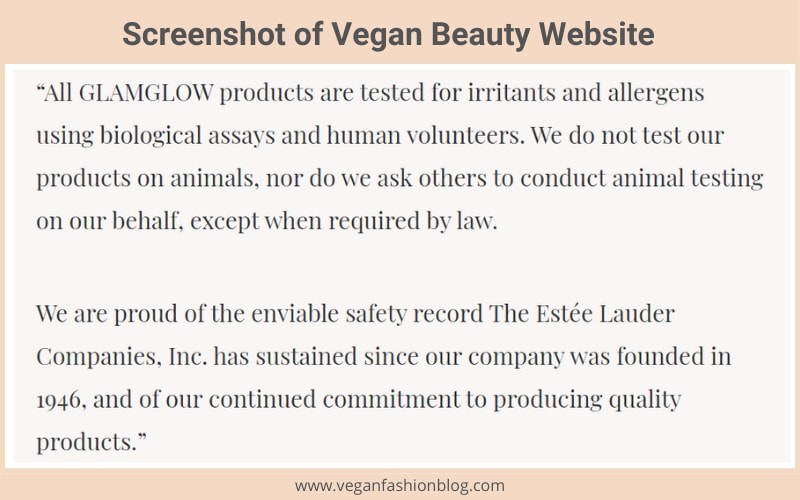 Are Glamglow products sold in China?
Glamglow products are very much available in the Chinese market. Although they don't have a Chinese site, their products are listed on Sephora's Chinese site.
This all but confirms that they sell in the country and, as such, must comply with the strict animal testing policy put in place.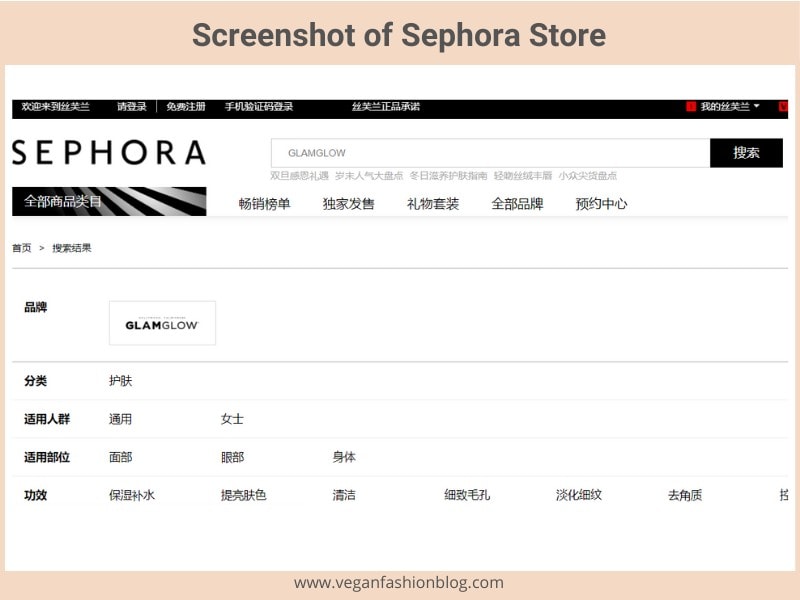 Does Glamglow Have Cruelty-Free Certifications?
Glamglow is not a cruelty-free brand, and that fact is further heightened by their non-certification with PETA. PETA had previously named their parent company Estee Lauder among the list of brands to avoid.
Glamglow has failed to declare that they have no intention of using animal-derivatives or plans for testing their products on animals in the future.
This is why they're not approved by cruelty-free authorities like PETA or Leaping Bunny.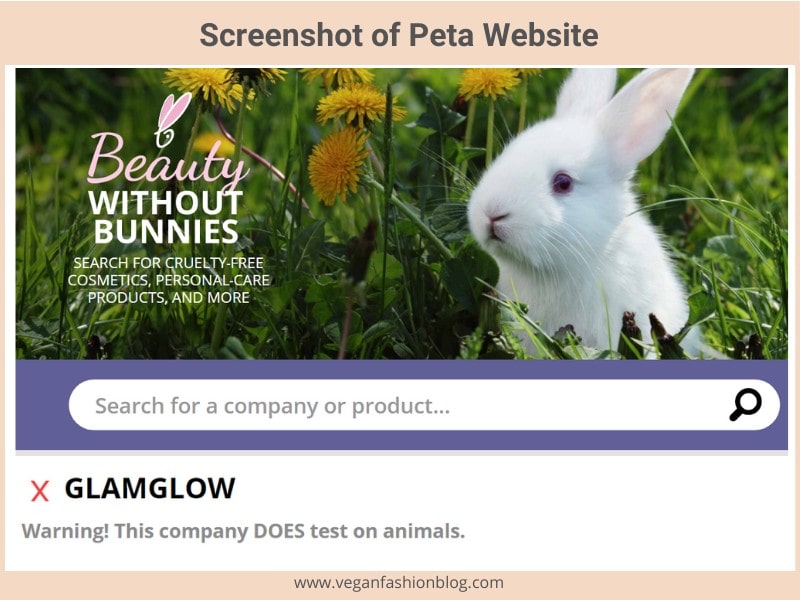 Is Glamglow Owned by another Company?
Glamglow is not an independent company. They're owned by Estee Lauder, a cosmetic company founded in 1946. Estee Lauder headquarters is in New York City and has several top skincare brands under their wings.
The illustrious lists of brands they own include Aerin, Bobbi Brown, and MAC cosmetics.
Estee Lauder has a bad reputation among cruelty-free authorities. They're not a friend of PETA and have failed to eradicate activities that pose harm to animals in their production process.
This is why none of their brands is considered as "cruelty-free".
Is Glamglow Products Vegan?
The brand is not 100% vegan and uses animal-derivatives in its production process. They might not contain parabens, but a large percentage of their products contain beeswax and lanolin.
Lanolin doesn't have a lot of good memories in the vegan community due to the side effects they induce.
However, there are a handful of Glamglow products that are free from any of these unfriendly ingredients. So far, the only one we can confirm is the Super mud clearing treatment.
With non-cruelty-free brands like Glamglow, you want to check their lists of ingredients before making your purchase.
Summary
Glamglow isn't the ideal choice for a vegan. The majority of their moisturizers contain animal-derivative, which poses a great deal of risk to consumers.
If you're not comfortable supporting a brand that's cruel to animals, you can explore other alternatives.