Is Goldwell Cruelty-Free and Vegan?
Goldwell is not on our list of cruelty-free brands. This is because they're owned by a parent company that is not cruelty-free, and in some ways, Goldwell adopts most of its parent company's testing policy. The brand also uses animal derivatives in their formulation and are not certified as vegan or cruelty-free by either PETA or the Vegan Society.
Goldwell was founded in 1920 by Hans Erich Dotter. The brand was established to launch products that focus on meeting the needs of hairdressers.
In 1948, the brand finally launched its first product and followed with another in 1956. Their catalog has grown over the last few years, and they now have some products for hair smoothing, styling, and coloring.
Is Goldwell Cruelty-Free?
Before a brand is considered cruelty-free in our database, it must meet all of the following requirements without defaulting on a single one. A cruelty-free brand must not:
Test on animals under any circumstances.
Sell in countries where animal testing is required by law.
Pay a third party to carry out the tests on their behalf.
Sell in mainland China.
After carrying out comprehensive research, we can certify that the brand doesn't meet any of the previous criteria. They're also not certified by PETA or Choose Cruelty-Free.
Are Goldwell Products Tested On Animals?
Goldwell claims that they've been working towards an alternative to animal testing since 1980. While they don't test on animals when they sell in Europe, they carry out post-market testing when they sell in places like China.
Do They Test On Animals When Required By Law?
We didn't find any animal-testing policy laid out on their site. Hence, we had to look at the testing policy on their parent company's site, and here's what they had to say: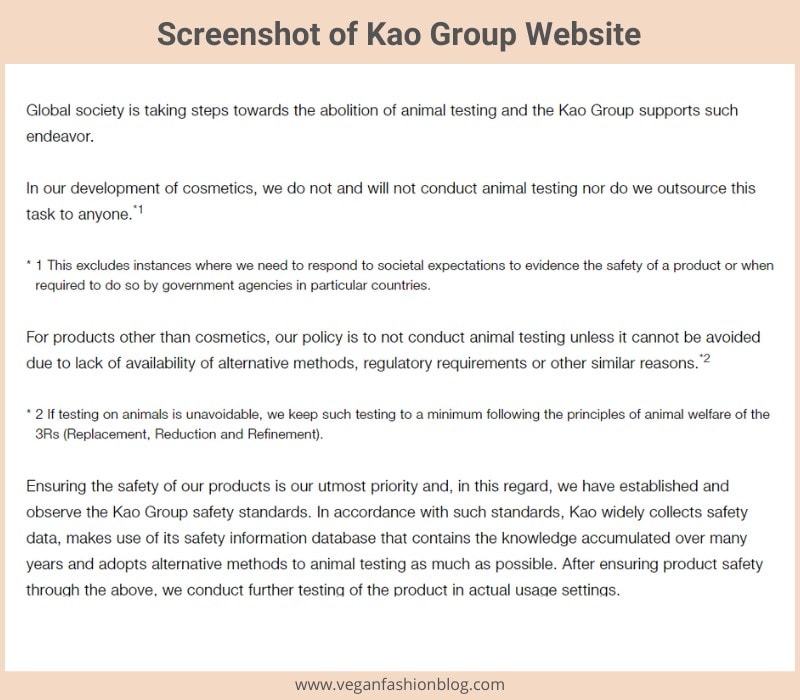 The first few sentences imply that they do not carry out animal testing, but down the page, they say that if the testing is unavoidable in some markets, they do have to comply.
Are Goldwell Products Sold In China?
Goldwell sells in China. Apart from having a dedicated Chinese site where all their products are listed, they also have their products in physical stores in the area.
This wouldn't have been possible if they didn't comply with Chinese authorities.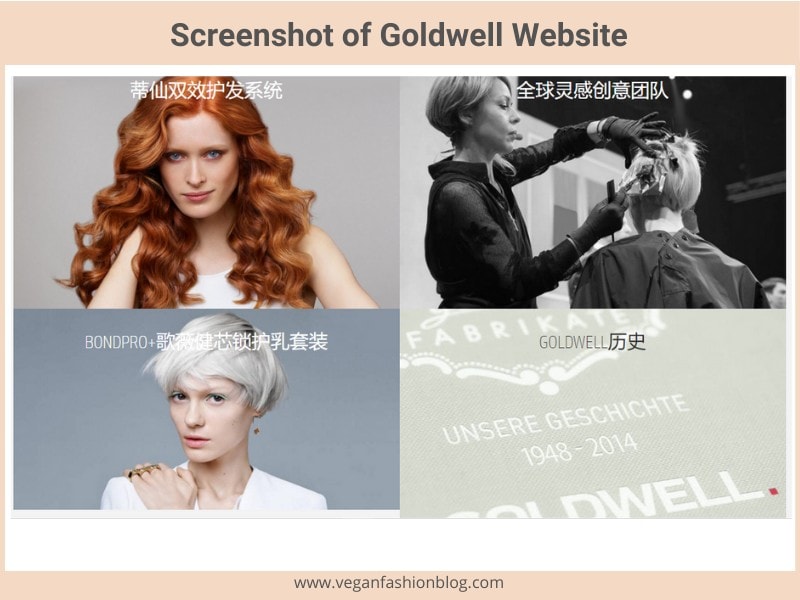 This confirms that they sell in the area, although they do so via an online portal.
Does Goldwell Have Cruelty-Free Certifications?
Goldwell might be an old brand, but they've not found a way to be featured on any of PETA, Leaping Bunny, or Choose Cruelty-Free's lists of brands that do not test on animals.
They're not on Leaping Bunny's database, and the same applies to PETA's.
Is Goldwell Owned By Another Company?
Goldwell is owned by the Kao Corporation. The Kao Corporation was founded in 1887 by Tomori Nagase. The brand's headquarters are in Tokyo, Japan, and they deal in chemicals, as well as cosmetic products.
Kao Corporation has some brands that carry out animal testing, and they're not a friend of PETA.
Are Goldwell Products Vegan?
In terms of being vegan, we can't confirm that this brand doesn't use animal derivatives in its formulation. For some reason, they've had to shut customers out about their formulations and testing policy.
Hence, they're usually judged by the activities of their parent company.
Also, they've failed to accompany every product with a comprehensive ingredient list, and that's a big letdown for us.
However, the general belief is that a brand that sees nothing wrong with testing on animals will also use them as part of its formulation. Sadly, there's a huge probability that this is what Goldwell does.
Summary
Goldwell isn't transparent with its customers. Hiding vital information, such as your product formulation and testing policy, will build skepticism among buyers.
It's obvious that the vast majority of their parent company's policy rubs off on them. Hence, they can't be trusted to create products that meet the needs of vegans.