Quick Answer: Is Klorane Cruelty-free and Vegan?
Klorane is a non-cruelty-free brand that tests its body and hair care products on animals. Klorane claims it doesn't use animal ingredients in its dry shampoo products, but other collections contain them, which means the brand is also not vegan. Pierre Fabre sells their products in China, where all foreign cosmetics and body care companies are required to test on animals before they can sell in that country.
Klorane is a brand that started more than 50 years ago in France. It was created by Pierre Fabre, who had an undying passion for plants and believed in their beauty and health benefits.
Klorane makes natural hair care products, face serums, and body care products.
It is owned by Laboratoires Pierre Fabre, a French pharmaceutical and cosmetics multinational company.
Much is not known about the animal testing policy and status of the company, but many of the subsidiaries of the brand sells in China and test on animals.
Since Klorane sells in mainland China, many of our readers wonder about the brand's status and would like us to confirm if it is cruelty-free as it claims.
In this article, we will analyze the brand and its products and answer your questions.
Is Klorane Cruelty-free?
Being cruelty-free means more than ensuring no animal testing occurs in-house during product developing and marketing stages.
There are rules and requirements for cosmetics companies to get that particular rabbit logo on their products, as approved by recognized cruelty-free accreditation organizations.
We classify a brand as cruelty-free provided it meets the following checklist.
No tests on animals in any form and at any stage of product development, premarketing, and after-market.
Not paying suppliers and other third-party companies to test on its behalf.
No selling in countries where animal testing is required by law.
Klorane claims it doesn't test on animals in its production and development stages for products in Europe.
But the brand also confirms that it has a market in China and it cannot "oppose" animal testing regulations there.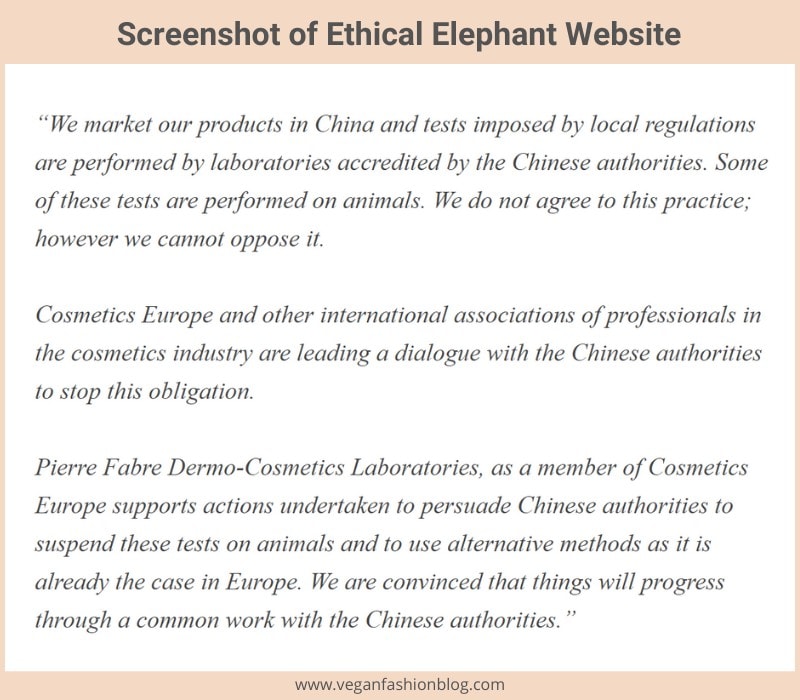 So, technically, Klorane has been testing on animals, even though it may be through third party companies.
Are Klorane Products Tested on Animals?
Klorane tests its products on animals through companies authorized by the Chinese authority. According to the brand, "we do not agree to this practice (animal testing), but we cannot oppose it."
The brand may or may not be conducting the tests internally, but it consents by default for choosing to market its products on animals, chasing profits, and ignoring the welfare of animals.
All cosmetics products from foreign companies in China are subjected to premarket, and after-market testing as this is the only way the country can confirm the safety of these products.
However, this method of testing is not only harmful and uncomfortable to animals, it has been proven to be ineffective and unreliable in 90% of cases by science.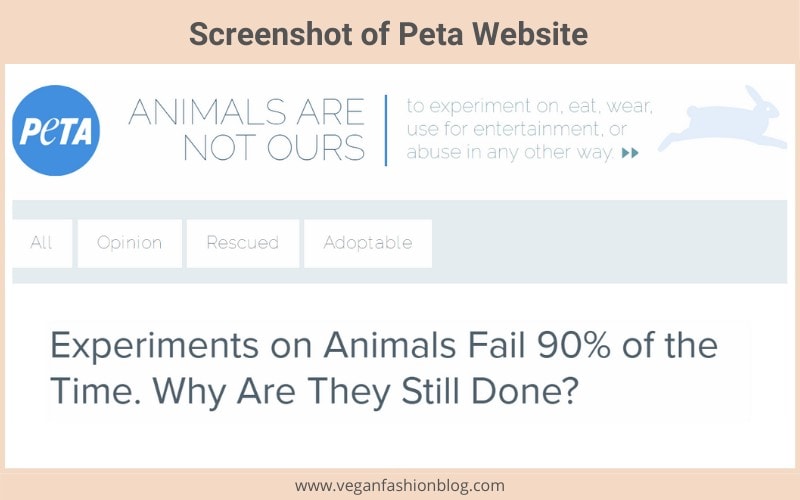 Do they test on Animals when required by Law?
Klorane tests on animals when its country of operation requires this. While Klorane claims it is not in support of animal testing, the brand says it cannot oppose the law that makes provision for this.
Although Klorane says it doesn't do these tests itself, the brand says third party laboratories authorized by the government do this on its behalf.
Klorane consents to animal testing procedures. Remember, in our criteria to qualify as a cruelty-free brand, such companies must not allow third-party companies to test their products on animals.
Klorane had the option of staying off the Chinese market to have a cruelty-free status. Unfortunately, the company cares for profit more than it cares for animals.
Are Klorane Products sold in China?
Klorane cosmetics and hair care products are sold in China. The brand sells its products in stores in many Chinese cities, which means the country's law on animal testing is binding on the company.
Does Klorane have Cruelty-free Certifications?
While Klorane cannot be found in the databases of PETA and Leaping Bunny, we can confirm that Klorane has no cruelty-free certification. It's neither certified by PETA, Leaping Bunny, nor the Cruelty-free International.
Is Klorane's parent company Cruelty-free and Vegan?
Klorane is owned by Pierre Fabre. Pierre Fabre itself is not cruelty-free. The brand sells in China and therefore tests on animals.
Is Klorane Vegan?
Klorane has a lot of vegan products, especially with its dry shampoo categories.
However, many of its skincare and body care products contain animal parts and ingredients such as glycerin. However, some of its products are vegetarian. These include products such as:
Face care
Waterproof eye make-up Remover with organically farmed cornflower
Micellar water with organically farmed cornflower
Eye make-up remover with organically farmed cornflower
Dry shampoo
Dry shampoo with oat milk
Dry shampoo with oat milk – Dark Hair
Dry shampoo with oat milk – non-aerosol
Dry shampoo with nettle – dark hair
Dry shampoo with nettle
Detox dry shampoo with aquatic mint
Summary
Klorane is not a cruelty-free brand. The brand and its parent company sell in China. Klorane has no cruelty-free certification and is not approved by any recognized organization.